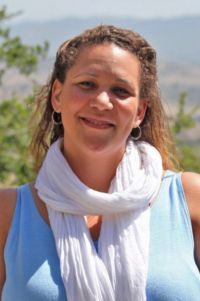 Vision Statement
To offer clients a professional and comprehensive massage treatment aimed at bringing about long-term health and wellbeing. To achieve optimum health by educating each person about the body's innate healing capacity and balancing mind, body, and spirit using techniques that best fits their needs.
As a person begins treatment, they become part of a healthy partnership in a caring and nurturing environment conducive to healing. My goal is by the end of the session they feel revitalized, relieved of tension, and pain free.
Background:
Since graduating from Healing Hands School of Holistic Healing, I have held an assortment of massage therapist positions while at the same time continually broadening my experience and knowledge in the field. I possess an extensive working knowledge of many types of massage therapies from traditional to new age. I maintain a high level of interest in the massage therapy profession and have worked to train and educate other massage therapists and clientele. To augment my working experience, I have explored the benefits of massage to help with drug and alcohol dependency, depression, anxiety, eating disorders, and emotional traumas.
For a complete bio including my educational background and approach to massage therapy, simply give me a call or send me an email. I look forward to hearing from you.